January 14, 2022
The bookmark: equine edition
All things horsey on Twitter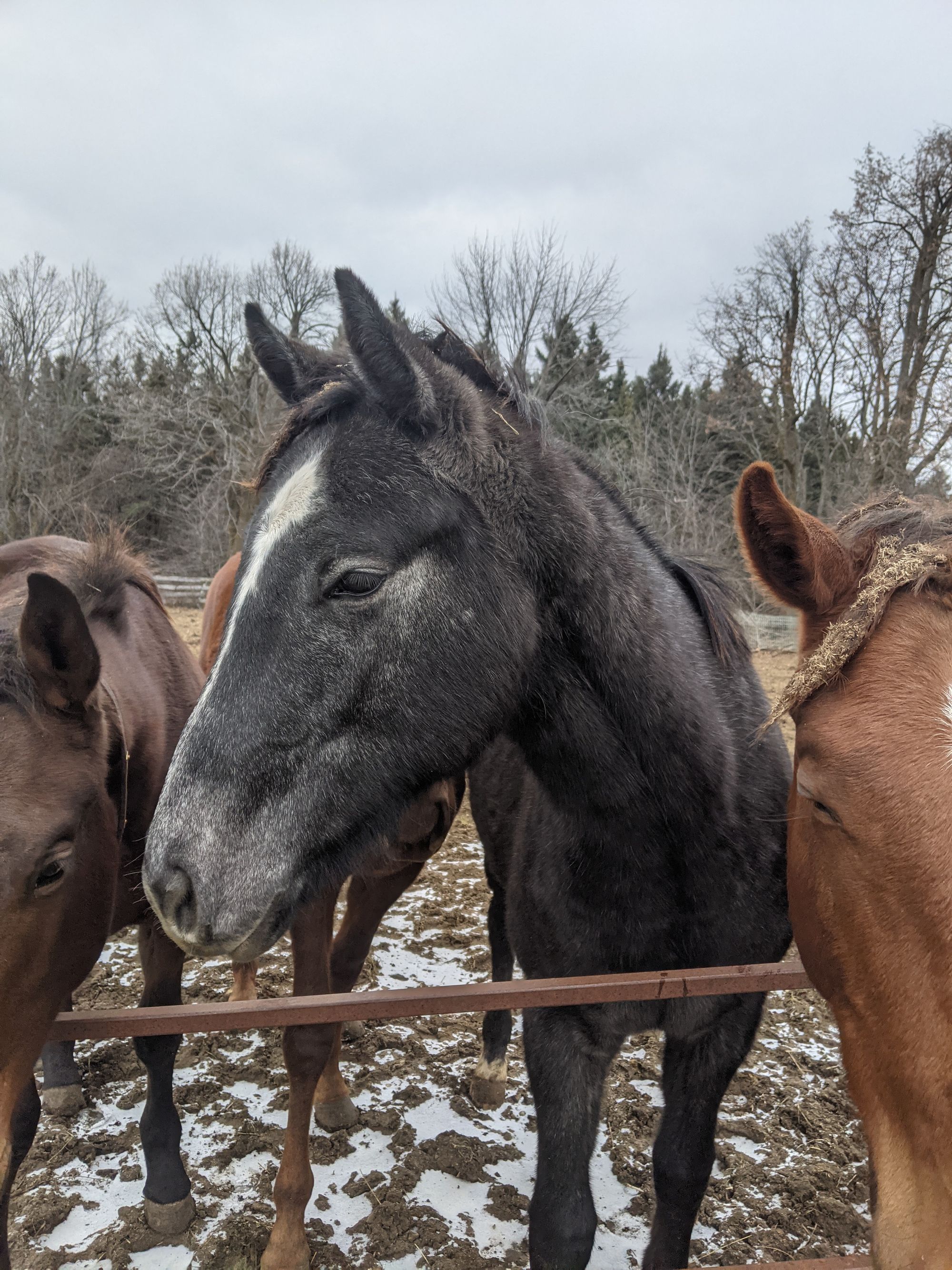 There's not a ton of equine-related material on Twitter (horse people definitely seem to favour Instagram & Facebook for their posts), but here's a sample of what I did find that seemed to me noteworthy enough to save.
The indispensible equus asinus
Self-medicating wild horses
Horse-human connection
---
The indispensible equus asinus
Donkeys are fascinating creatures. They differ significantly from horses: hardier, thriftier, perhaps cleverer and definitely more challenging to work with for all these reasons. They are also a vital element of the transportation infrastructure in many places all over the world. And they are often subject to some very rough treatment: not just beatings, but ill-fitting homemade tack that causes terrible injuries and shoeing practices that are anything but friendly to their feet.
Self-medicating wild horses
Rosa is working with Brenda Holder, a traditional knowledge keeper of plant medicine and member of the Métis Nation of Alberta.
The year-and-a half-long research project consists of field work and data collection. Over the summer, Rosa, Holder, and the two students observed several bands of feral horses in the Sundre area, using a combination of remote cameras and direct observations to see what plants they were eating that may have anti-parasitic properties. They also took samples to determine the parasite loads of the horses; this will allow them to determine if there is a correlation between parasite burden and the plants ingested.
Horse-human connection