August 13, 2021
Fit and female. Re-imagining athleticism, part 2
Female athletes of all kinds are still struggling to claim legitimacy as"real" athletes, in ways big and small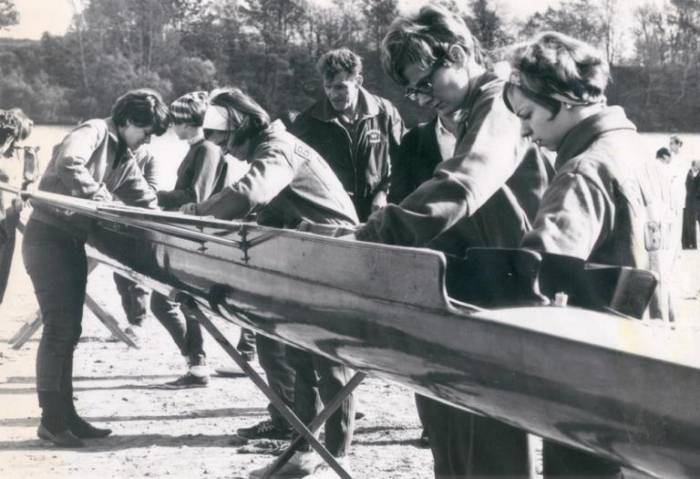 (Part 1 of Re-imagining athleticism can be found here. Who gets to be a "real" athlete and who doesn't? How our ideas about aging, health, ablebodiedness and disability shape the status of Masters rowing)
When the Canadian women's coxed eight (8+) rowed decisively to victory in the A final two weeks ago today, a curious thing happened: the greatness of their performance was celebrated without qualification.
Nobody argued that the really important race in the regatta was the men's 8+ and that the women's gold medal was just a bonus for Canada. Nobody felt it necessary to insist that the winning boat in the men's race would have beat them. Finally, these women were not asked to prepare or compete with substandard equipment or coaching. And perhaps most importantly, as the stroke Avalon Wasteneys comments, they had the space to define their own vision of excellence and the path to it:
Canadian feminist sport historian Ann Hall pithily captures the particular nature of the challenge that women--but really, all "non-traditional"--athletes face:
The history of modern sports is a history of cultural struggle. Privileged groups in our society--seemingly by consent--are able to establish their own cultural practices as most valued and legitimate, whereas subordinate groups (like women) have to fight to gain and maintain control over their own experience, and at the same time have alternative practices and activities recognized as legitmate.--The Girl and the Game (2002)
So how did we get here? How did competitive women's rowing attain an intrinsic value of its own? How did these athletes come to be seen as more than "second best" compared to the "real" athletes of the men's events? And what bearing to these developments in women's rowing have on masters rowing?
Searching for answers to these questions has taken me down quite a few interesting twists and turns, not just in the history of women's rowing but in the movement for women's sport in general. Delving into the development of competitive women's rowing in Canada has been especially eye-opening.
When we look back at the iconic Canadian women rowers of the 80s and 90s (in particular Silken Laumann and Marnie McBean) who have been as big a part of Rowing Canada's brand as the various storied gold medalist men's 8+ crews, it's hard to believe Canadian women rowers haven't been competing at home and abroad forever.
But competitive women's rowing actually came to maturity relatively late in Canada.
After the St. Catharines Rowing Club's shortlived women's crew of 1947-9--which disbanded for lack of competition--women rowers were few and far between until Tony Biernacki Sr. began coaching a women's 8+ crew at Brock University in 1967.
Yes, the same Tony Biernacki the masters regatta is named after; a connection I will explore at greater length in a later installment of this series. In Canada, at least, it seems that the emergence of masters competitive rowing was to be organically tied to the evolution of competitive women's rowing, particularly after the nationally-televised 1976 Montreal Olympics, the first to include women's rowing events (at 1000m).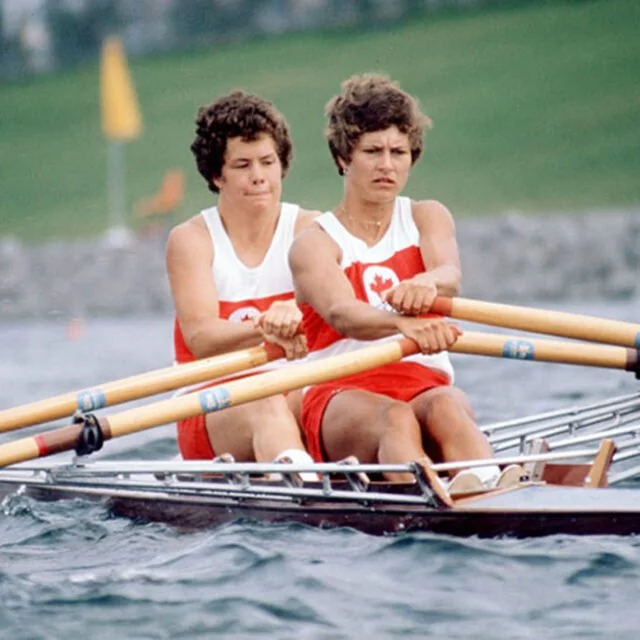 These various microhistories are so interesting in of themselves, they will appear as discrete installments in this series. The first, however, will focus on women's rowing in the broader context of the history of women athletes in non-professional sports, particularly in relation to the Olympic Games.
Ladies of sport
The 2021 Tokyo Olympics, in addition to being the Covid Games, are going to be remembered for the addition of 18 new events in the interests of gender equity (including the women's 4-, which replaced the lightweight men's 4-). Yet the struggle over whether women's bodies could even be considered properly athletic is still lingers.
It is evident in the bizarre amount of effort put into recuperating the femininity of female athletes to this day. For example, by mandating skimpy uniforms in some sports, while punishing other female athlete for looks that are too revealing:
The resistance to accommodating athletes bearing certain physical marks of femininity--pregnancy or breastfeeding, for example--while at the same time enforcing poorly considered determinants of biological sex difference such as testosterone levels or chromosomal profiles as conditions for participation is yet another indication that the issue is far from settled.
Moreover, the concern-trolling attached to the growth of mixed gender events, as well as the participation of transgender and/or non-binary athletes in women's events are whole other branches of the cognitive dissonance around the pairing of "femininity" and "athleticism," which I hope to examine more closely in another part of this series.
Let's conclude for now with the now-hilarious persistence of declarations that some sports are unseemly for women. Consider that water polo, weightlifting, and modern pentathlon remained men-only events until 2000, boxing until 2012.
Most recently, women's rowing (1976) and kayak events (1948) were joined at these Games by the first women's canoe events. Male kayakers upset that some of their events were dropped so that women's canoeing could be included for the first time, grumbled about it in predictable ways:
Erik Vlcek, who took silver for Slovakia in Rio, argued when women's canoe was added that females should only kayak because females canoeing "doesn't look good." A Czech paddler joked canoeing is harmful to a woman's posture.
The "ladies," let it be noted, allowed their performance to be their rebuke to this kind of quaint misogyny: